About Us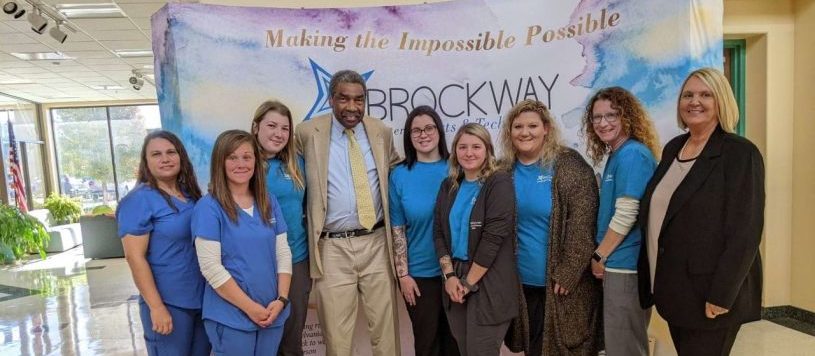 Providing Quality Healthcare Training Since 2013
Brockway Center for Arts and Technology (BCAT) opened in May 2013. The primary focus is to provide people with an opportunity for success. BCAT, a 501(c) 3 organization, was established to expose high school students to the arts and to provide job training to unemployed and underemployed adults for no cost to the students. BCAT is the first replication of the highly successful Manchester Bidwell Corporation in a rural environment. The center serves Clearfield, Elk, Jefferson, Cameron, McKean, Clarion, Armstrong, Forest, Venango and Potter counties.
Our Mission
BrockwayCAT's mission is to provide opportunities for youth and adults to explore, discover and transform by providing educational and career advancement programs, after-school arts programs, and a beautiful, welcoming environment.
Our Vision
BrockwayCAT will create a respectful, enriched learning environment to inspire hope, productivity, creativity and excellence. BCAT will provide a path for individuals to strengthen their communities by becoming concerned, contributing, productive members of society.
Core Values
Respect one another
Embrace learning opportunities
Listen with the intent to understand and respond
Influence others in positive ways
Shape solutions to problems
What We Do
Youth & Arts
Afterschool Program
Our Apprenticeship Training Program (ATP) is an after-school fine arts program for high school students designed to educate and inspire any young person who has an interest in the arts and creative self-expression that comes at absolutely no cost to the students or their families. Learning through the arts at BCAT connects students with a world of ideas and aspirations for life, higher education, and careers. BCAT artists help students get a better understanding of the creative problem-solving process. The staff mentors students to set individual artistic goals, and then guides each student through the making process.
Read More
Clinical Medical Assistant and Phlebotomy
Designed to fulfill the market demand for trained medical assistants, the focus of our program is the preparation of students to assist in the medical environment inpatient procedures and administrative duties. In addition to hands-on skills students also learn to utilize current electronic health record systems.
Read More
Pharmacy Technician
As consumer demand for pharmaceuticals increases, the need for pharmacy technicians will grow rapidly over the next several years, making this an exciting career. The Pharmacy Technician Diploma Program will prepare students for work in pharmacies, hospitals, skilled nursing facilities, insurance companies, and government agencies.
Read More
Nurse Aide Program
Nurse aides are on the front lines of providing basic care to patients in a variety of healthcare settings and facilities. Nurse aides provide personal, professional assistance, ensuring patients are treated with dignity and respect while receiving necessary medical care. With job opportunities in hospitals, nursing homes, home health, and more, nurse aides can find a setting that is matched to their individual career goals.
Read More
Is a Rewarding Career in Healthcare Right for You? Get More Info…
If you're interested in learning more about careers in healthcare and exploring whether Brockway Center for Arts and Technology is right for you, fill out the form on this page to receive more information.
For immediate questions, call 814-265-1111