Get the Skills to Become a Pharmacy Technician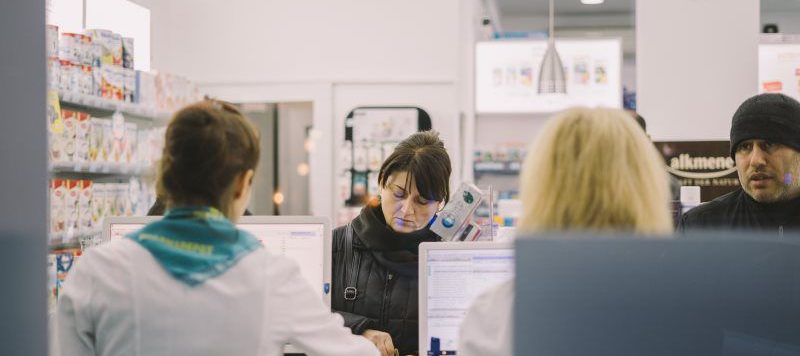 7 Month* Pharmacy Technician Program in Brockway, PA
A growing demand has emerged in the healthcare field for well-trained pharmacy technicians to assist the pharmacist in many practice settings. This may include order entry, filling prescription orders, compounding sterile preparations, cart fill exchanges, inventory control, operating automated technology, utilizing the computer system as well as fulfilling other patient-specific duties. Well-trained pharmacy technicians in retail and clinical settings are a vital part of the healthcare team. Brockway Center for Arts and Technology is ready to meet this demand by training students in our program.
This 7-month * didactic training program has an externship in an institutional or retail setting as well as volunteer experience in a pharmacy setting during the training. Graduates of this program will have the skills necessary to fill entry-level positions as pharmacy technicians. BCAT students are trained to work under the direction of a registered pharmacist in various practice settings such as retail or institutional. Prior to the externship students are required to have a vaccine record, physical exam, TB test, and flu shot. Additionally, students must obtain a clear criminal background check to enroll. This diploma program totals 1,140 hours of education.
The best way to see if Brockway Center for Arts and Technology is the right fit for you is to contact an admissions representative. Get more information on the Pharmacy Technician program so that you can make an informed decision about your future. Get more info today.
This fun, online quiz takes 3-minutes to complete and you'll get a personalized report. Identify your strengths and social style plus the training and positions you're best suited for. Get Your Career Training Readiness score now.
Enrollment generally begins during mid-late summer each calendar year, with program information available around March. To view the application, click here. Use the contact form below for more information! We'd be happy to answer any questions you may have about our program.
Is a Rewarding Career as a Pharmacy Technician Right for You? Get More Info…
If you're interested in learning more about a career as a Pharmacy Technician and exploring whether Brockway Center for Arts and Technology is right for you, fill out the form on this page to receive more information.
For immediate questions, call 814-265-1111
*Program length when completed in normal time.