Get the Skills to Become a Pharmacy Technician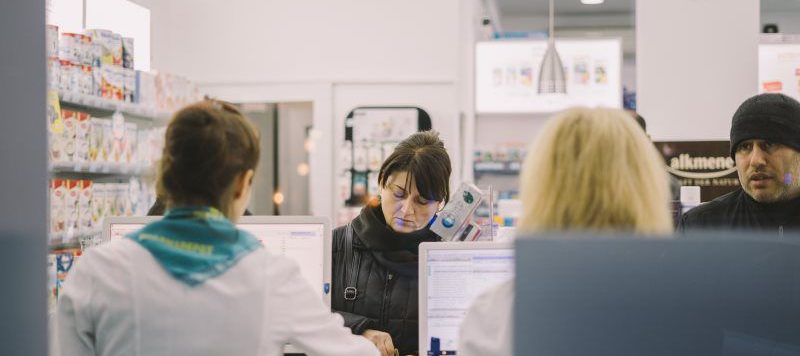 7 Month* Pharmacy Technician Program in Brockway, PA
Pharmacy Technicians are essential healthcare professionals with a defined set of skills that positively impact patients. Duties include collecting information from customers to fill prescriptions, measuring medications, packaging and labeling prescriptions, and organizing inventory.
The Pharmacy Technician program from Brockway Center for Arts and Technology, available at our Brockway, PA campus, will provide you with the knowledge and skills needed to succeed in a number of pharmaceutical settings.
Pharmacy Technician
$36,740 median annual salary**
---
5% Job Growth Over Next 8 Years

Graduates hired by retirement homes, hospitals & assisted living residences

1 Certification Track (CPhT)

Advance into Medical Assisting, Residential Care, Nursing and much more!
**https://www.bls.gov/ooh/healthcare/pharmacy-technicians.htm#tab-5. Visited on February 16, 2023. Salary source for pharmacy technicians with lowest 10% earning $28,740 to the highest 10% of workers earning $47,580.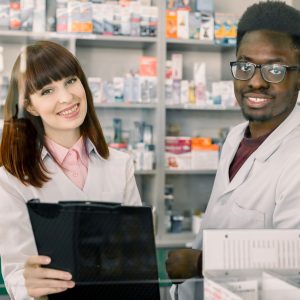 The best way to see if Brockway Center for Arts and Technology is the right fit for you is to contact a team member. Get more information on the Pharmacy Technician program so that you can make an informed decision about your future. Get more info today.
Become a Qualified Pharmacy Technician
Well-trained Pharmacy Technicians in retail and clinical settings are a vital part of the healthcare team. Brockway Center for Arts and Technology is ready to meet this demand by training students in our program. BCAT students are trained to work under the direction of a registered pharmacist in various practice settings such as retail or institutional.
Preparation and testing for the Pharmacy Technician Certification Board's (PTCB) Certified Pharmacy Technician (CPhT) exam is included in this program. Certification shows potential employers that you have the skills and level of knowledge to be an asset to the industry.
Career Opportunities
After successfully completing a Pharmacy Technician course, you will have the skills necessary to fill an entry-level position as a Pharmacy Technician.
As a Pharmacy Technician, you may find employment in the following settings:
Retail Pharmacies
Home Healthcare Divisions/Companies
Insurance Companies
Institutional Settings
and more!
This fun, online quiz takes 3-minutes to complete and you'll get a personalized report. Identify your strengths and social style plus the training and positions you're best suited for. Get Your Career Training Readiness score now.
Hands-On, Practical Experience
Near the end of your Pharmacy Technician classes, you will complete an externship in a real healthcare setting. Your externship will let you apply the skills learned in the Pharmacy Technician program, and help you gain relevant work experience.
Prior to the externship, students are required to have a vaccine record, physical exam, TB test, and flu shot. Additionally, students must obtain a clear criminal background check to enroll.
Class Schedule
Monday through Friday, 8:30 a.m. – 3:00 p.m.
Course Length:
25 weeks, 820 hours (classroom)
6 weeks, 192 hours (externship)
6 weeks, 48 hours (practicum)
30 hours retail volunteer
Community service class project
Total Clock Hours: 1090
No-Cost Education
You're ready to go to school to get the skills you need to get ahead in a rewarding, professional career, but you're concerned about how to pay for it.
At Brockway Center for Arts and Technology, we believe in investing your mind, not your money. That's why all programs are offered at no cost to students, allowing you to focus entirely on graduating with career-ready skills.
Is a Rewarding Career as a Pharmacy Technician Right for You? Get More Info…
If you're interested in learning more about Pharmacy Technician school and exploring whether Brockway Center for Arts and Technology is right for you, fill out the form on this page to receive more information.
For immediate questions, call 814-265-1111
*Program length when completed in normal time.