Youth and Arts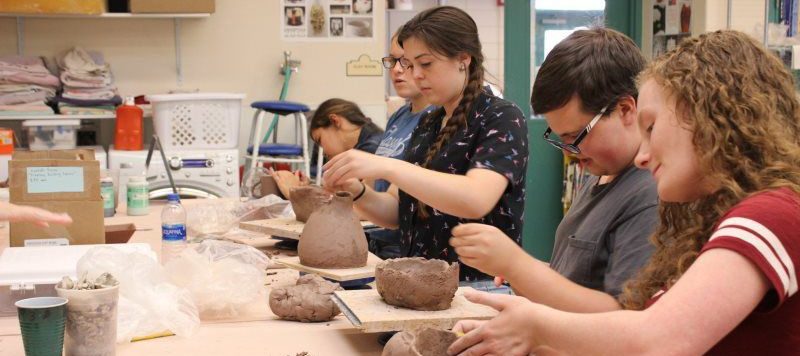 What is Our Apprenticeship Training Program?
ATP After-School Program
Our Apprenticeship Training Program (ATP) is an after-school fine arts program for high school students designed to educate and inspire any young person who has an interest in the arts and creative self-expression that comes at absolutely NO COST to the students or their families. Learning through the arts at BCAT connects students with a world of ideas and aspirations for life, higher education, and careers. BCAT artists help students get a better understanding of the creative problem-solving process. The staff mentors students to set individual artistic goals, and then guides each student through the making process.
Who Can Participate?
Students in grades 9-12 from throughout the region are welcome to come create alongside professional artists in our after-school program during the school year. BCAT is the first NCAT center to serve a rural community, focusing on students outside of the standard urban environment. Our center serves Clearfield, Elk, Jefferson, Cameron, McKean, Clarion, and Potter counties, and even has van service for Jeff Tech and Dubois Area High School students. BCAT Youth and Arts was established to expose high school students to the arts and to provide opportunities after school that produce a more positive outcome for the future of each student that attends.
When is ATP?
ATP runs Monday-Friday from 2:30–5:30 p.m. throughout the school year. The program generally runs from early-mid September to mid-May of each school year. BCAT's ATP program follows Brockway Area School Districts calendar for holidays, flex days, and in-service. Please check our Facebook page in the event of inclement weather for possible cancellations. Information regarding ATP cancellations will be posted to our Facebook page.
2022-2023 Apprenticeship Training Program: September 12, 2022 – May 12, 2023
2023-2024 Apprenticeship Training Program: September 9, 2023 – May 10, 2024
How Do I Get Involved?
ATP has a unique open enrollment-style program model. Students may sign up for the program at any point in the school year. The after-school program is designed to be flexible and open for busy high school students. ATP does not have a maximum or minimum requirement of work hours for participation, though some minimum attendance requirements to attend field trips may be implemented (these requirements are noted on an individual basis, and parents will be notified when this information is necessary and available.)
All students need to do is show up! Enrollment forms are available at schools, and our center. Students are required to turn in enrollment forms to continue in the after-school program.
Please note there is no commitment to our program. There is no penalty or fees should a student choose not to return to our programming.
More Than Just Art? Travel!
It is our mission to educate and inspire youth through the arts. We like to provide opportunities for students they may not have the chance to experience otherwise. We do this by taking our after-school students on various field trips throughout the year, with their dedication to our program.
In the past, we have traveled to various places such as Philadelphia, PA, St. Petersburg, FL, Kansas City, MO, Pittsburgh, PA, Yellowstone National Park, New York City, NY, and more! On these trips we may visit museum, or attend art conferences or workshops, but it also our goal to expose our students to the culture of the location we are visiting! For instance, we may try different ethnic cuisines, sight-see around town, visit historical and cultural centers, all to expand their horizons!
We also visit various state colleges throughout the year such as Edinboro University, Slippery Rock University, Penn State, and more, all to give students the opportunity to visit these schools and learn about their programs and environment.
Ceramic Arts
Clay is the Way
In our ceramic studio, students learn the basics of hand-building techniques such as pinching, coil-building, and slab-building, as well as the ins and outs of throwing on the pottery wheel. We introduce students to a variety of surface treatments such as sgraffito, underglaze, wax resist, glazing, and so much more! There is no grading, lessons, or assignments in our after-school programming, meaning no pressure!
Our instructors work side by side with students to ensure a full understanding, and provide individualized instruction to best meet their needs. Any and all skill levels are welcome. Instructors provide students with a base knowledge of the material, so students are welcome to create whatever they would like!

Metal Arts
Hammer, Enamel, Solder
BCAT's metals program opened in 2015, allowing students to expand their artistic journey in our ATP program. Students are able to learn stone setting, enameling, and soldering, wire wrapping, hammering, stamping, and much more in the metals studio! This studio also functions as a "3-D" workspace, where students are welcome to create work with found objects, or venture into other projects with mixed media.
Like ceramics, there is no grading or assignments in metals, creating a no-pressure work zone for our students. Instructors work side by side with students to ensure a complete understanding of the media and process. In both studios, students are encouraged to create their own ideas and pursue creating pieces unique to them.
Summer Arts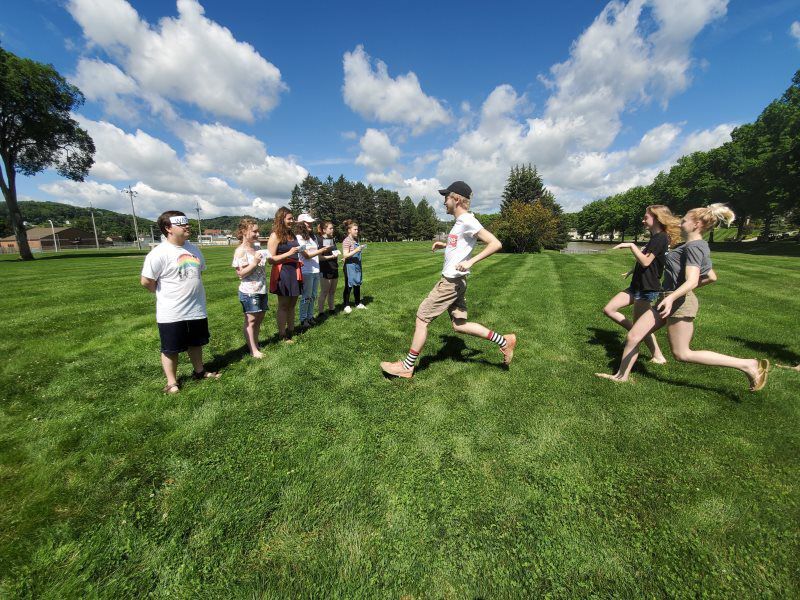 At BCAT, we offer a 2 3-week summer intensive courses for eager, determined high school students in grades 9-12 (students entering 9th grade the coming Fall are eligible for enrollment, as well as seniors that just graduated). From 10:00am to 3:00pm Monday through Friday, students can come to the center at no cost to themselves or their families for a more focused arts education in ceramics or metals. For more information, please contact Community Outreach Specialist for the Arts Mary Kay Palazzo at marykay.palazzo@brockwaycat.org.
Summer Dates 2023:
Summer Program Session 1: June 12 – June 30
Summer Program Session 2: July 10 – July 28
Tween Week: August 7 – August 11