Admissions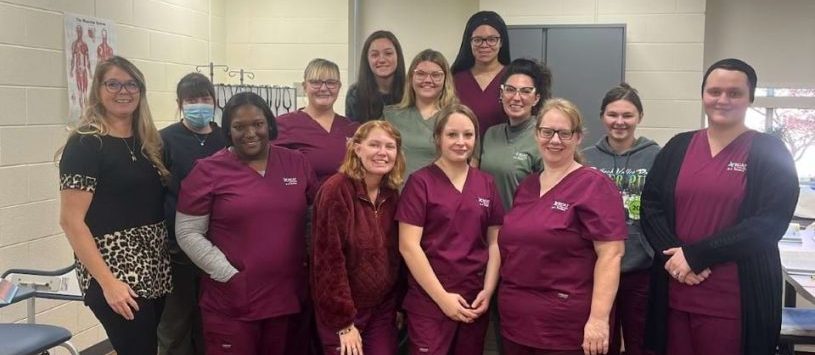 Start Your Journey to a New Career
Ready to start the path to a fulfilling career? Brockway Center for Arts and Technology is ready to help you reach your full potential. The BCAT Admissions team will personally work with each student, guiding you throughout the process.
Taking the First Step
You probably have a lot of questions you want to be answered before you apply; Brockway Center for Arts and Technology will help you find the solutions.
How to Apply – Our Admissions Process
The first step is to complete the formal application that can be found here:
Forms Needed For Enrollment:
Please Mail Completed Forms to BCAT, 1200 Wood St, Brockway, PA 15824
These Forms Can Also Be Picked Up At BCAT
The application must also have one of the following submitted:
Current High School Students need a copy of the results of the "junior year" Keystone Exams. Please see your high school guidance counselor for these test results. Please have the results sent directly to the school.
Students who have previously attended a University may submit transcripts to the school.
All other students must complete a placement test. This test will be given online. You must have a 12th grade reading and math level for the Pharmacy Technician program. You must have an 11th grade math level and a 12th grade reading level for the Medical Assistant program.
(If you do not pass the placement test you will be offered remediation that will be completed on-site at BCAT.)
Submitting the Keystone Exam scores, college transcripts, or passing the placement test will allow you to move forward with the application process. However, completing the steps listed above DOES NOT guarantee acceptance.
Upon completion of the application, and test result submission: we will be in contact with you to set up an appointment to come into BCAT for a personal interview. At this interview:
You will bring your ORIGINAL COPY of your; Birth Certificate, High School Diploma, Driver's License, and SS Card
You will complete a drug/alcohol screening
You will be given an essay assignment for you to complete
You will discuss the additional paperwork that is necessary to enroll in the program. This includes a criminal background check at a cost to you of $22.00, and Physical and Immunization Records.
Sign a Contract: At orientation during the first week of school, you must make a commitment to a volunteer section for social responsibility. You will be required to a specific amount of service hours:(to be announced at a later time). These service hours will be approved by BCAT staff only.
Lastly, you will sign an enrollment agreement at orientation. This agreement will include the intent to work within a job you have trained for at our center for at least one year.
Is a Rewarding Career in Healthcare Right for You? Get More Info…
If you're interested in learning more about careers in healthcare and exploring whether Brockway Center for Arts and Technology is right for you, fill out the form on this page to receive more information.
For immediate questions, call 814-265-1111