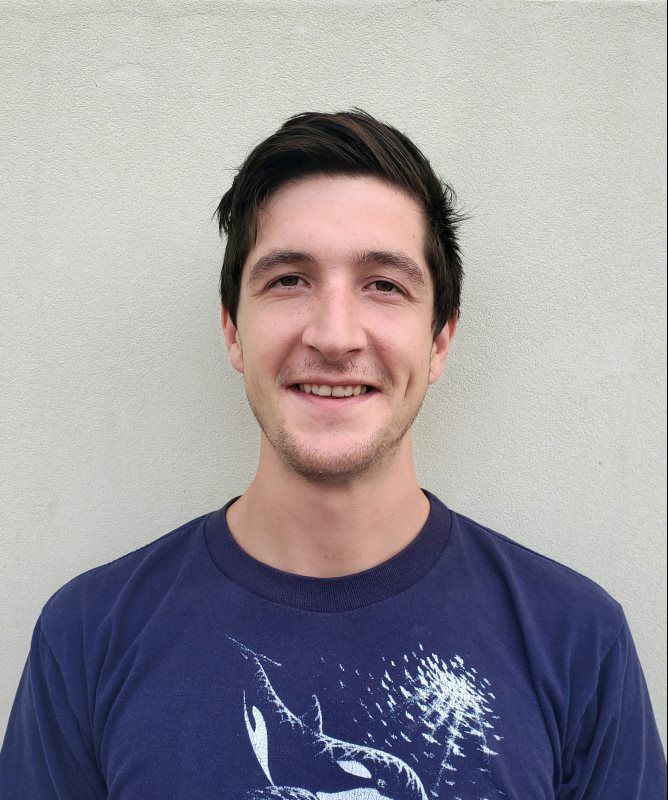 Caleb Sykora-Bodie
2nd Year Resident In Ceramics
Caleb Sykora-Bodie is currently a second year resident artist in the ceramics program at BCAT. Originally from Harrisville, PA, he graduated from Slippery Rock University with Bachelors of Science in Geology and minor in Art and Political Science. Caleb is a production potter, trained as an apprentice in North Carolina under Matt Jones. He is heavily influenced by the traditional wood and salt firings of the American South and their slip trailing motifs as well as the brushwork of Chinese blue and white porcelain.
"I'm stoked to be in a setting with such a fun staff to work with and students of all ages who are motivated and excited to be here. Having the opportunity to pass on some of my knowledge to those who are looking to learn is all I could as for." -Caleb Sykora-Bodie
More on Caleb
Osgood Bender
1st Year Resident In Metals
Oz Bender is a thinker and maker of wood, metal and fiber art objects. Out of high school, he received an athletic scholarship to Indiana University where he began his Bachelor of Fine Arts, but soon realized there wasn't enough time in the week to get a studio art degree and be a student athlete with executive dysfunction. Oz graduated from Virginia Commonwealth University with a BFA in Craft/Material studies and a minor in Art History. Oz is interested in craft history and has researched period and costume jewelry styles and the recent history of contemporary art jewelry. He is also interested in how techniques and styles are historically situated and why some methods are preserved while others are lost to time.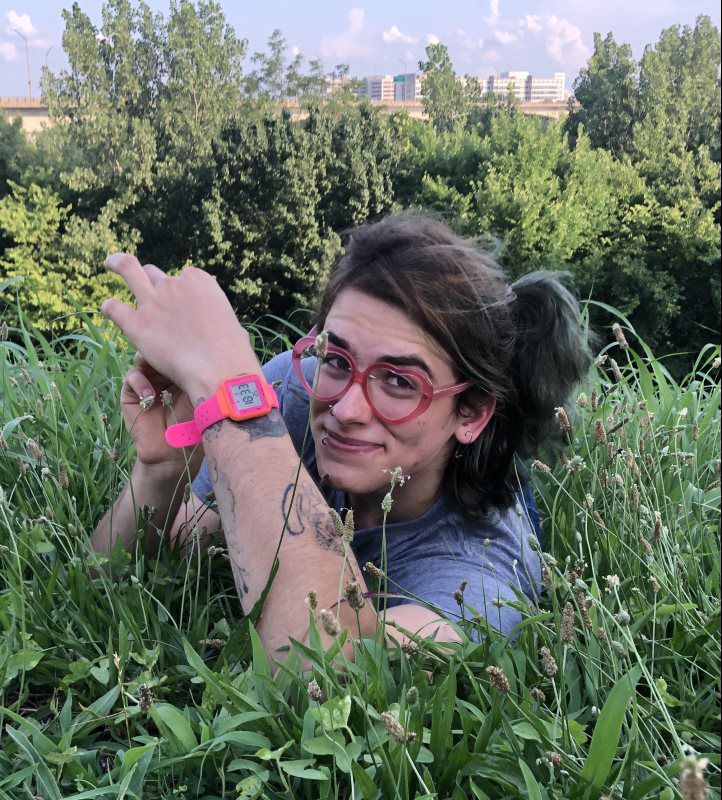 "I love working cooperatively with my students to solve a complicated problem. The struggle of trial and error and puzzling out the evidence is well worth the reward of new knowledge." -Osgood Bender
More on Oz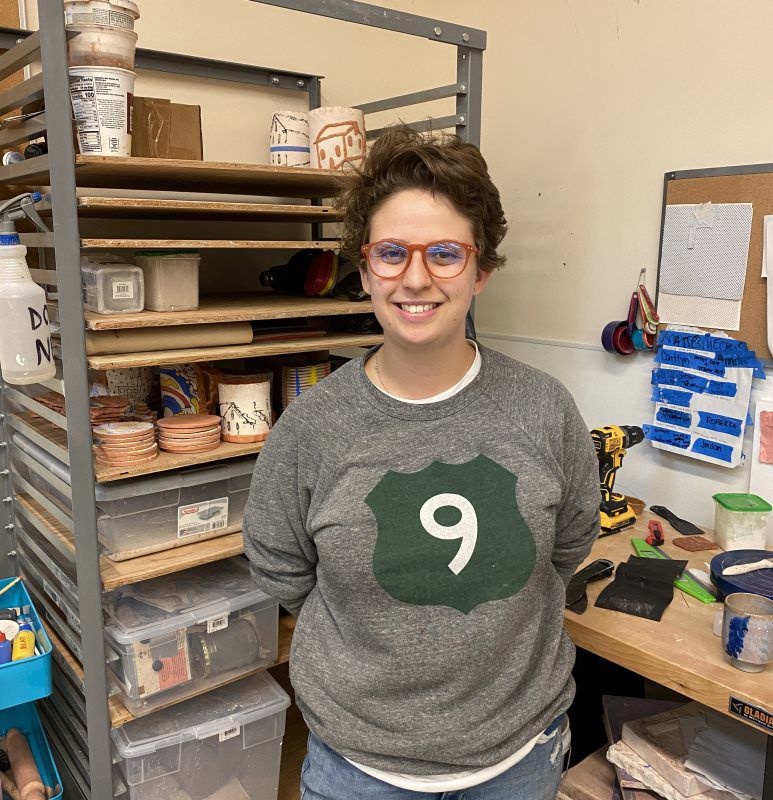 Emily Downes
Emily Downes is currently a first year resident in the ceramics program at BCAT. Hailing from Hyde Park, NY, she received her Bachelor of Fine Arts degree in Ceramics and a minor in Art History from the State University of New York at New Paltz. Working in both pottery and sculpture, she focuses primarily in surface decoration and themes of exploring human relationships, nostalgia, and the home.
"BCAT's priority in community outreach and accessibility to craft for both youth and adults drew me to this program. Finding ceramics saved my life in so many ways and the ability to share this passion I love so deeply with others is a mind-blowing opportunity." -Emily Downes
More on Emily