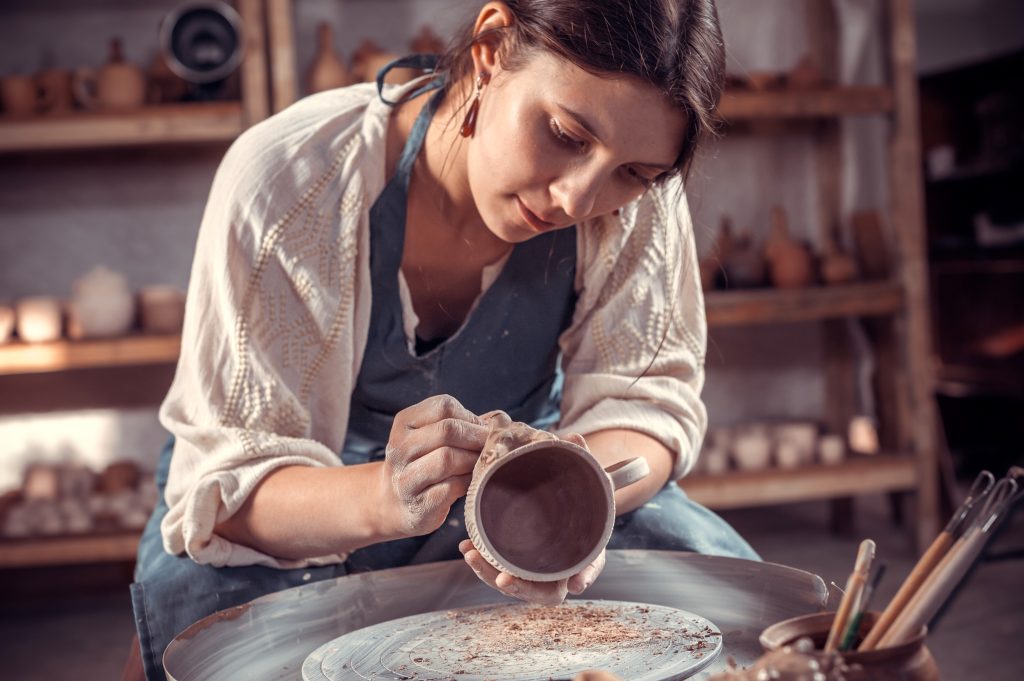 About BCAT
Brockway Center for Arts and Technology offers artist-in-residence programs in both our ceramics and metals studio. Our residency program is designed for developing, emerging, or established artists seeking to further develop their craft, concepts, and/or teaching skills. Preferred applicants may have a BFA or Bachelor's degree with equivalent life experience in their craft or teaching, but it is not mandatory. Our residency program is unique in that it offers teaching experience within your time here through our after-school programming for 9th-12th grade, as well as paid teaching opportunities.
About Our Gallery
Brockway Center for Arts and Technology (BCAT) is a nonprofit organization located in central Pennsylvania whose mission is to educate and inspire youth through the arts. As the first rural replication of the Manchester Craftsmen's Guild, BCAT serves as a space for individuals in a historically underserved area to explore their creativity and engage meaningfully with the arts. BCAT operates state-of-the-art studios for both ceramics and metals, which are open for high school students to receive fine arts instruction at no cost through BCAT's after-school Apprenticeship Training Program. In addition to fully-equipped art studios, BCAT is home to a gallery that continuously presents exhibitions of compelling artwork by notable local, national, and international artists. BCAT's gallery exists as a space for individuals to explore new ideas and concepts, access high caliber contemporary artwork, and forge connections with a broad artistic community. We aim to host interesting, thoughtful exhibitions that hold relevance to both our surrounding community and the vast network of contemporary craft artists.
Big Softies: Open Call
Big Softies aims to showcase the substantial fiber artist community in central Pennsylvania and the exceptional works of fiber art made by established regional artists, in conjunction with metal and ceramic artists who are utilizing fiber in their work to push the bounds of their respective mediums. Through this exhibition, we hope to highlight the significance of fiber arts, both as it exists regionally, and as it is adopted by artists within other craft disciplines. In part, Big Softies will feature the work of fiber artists located in and around BCAT's central Pennsylvania home. We hope that this exhibition will put a spotlight on the rich regional community of fiber artists whose work is rooted in traditional processes and stems from a rich history of fiber craft. With the understanding that artwork from rural regions is historically overlooked and undervalued, we want to provide a space for it to receive the inclusion and recognition it deserves. In addition, Big Softies will exhibit work from ceramicists and metalsmiths who incorporate fiber into their practices. These artists are contributing to the advancement of robust, flourishing craft fields by creating innovative work that challenges the traditional expectations of their mediums.
Calendar
February 24: Application deadline, 11:59 PM EST.
March 3: Applicants will be notified of acceptance.
March 17: Work due to BCAT.
March 24-May 12: Exhibition dates.
April 28: Opening reception will be held in the BCAT gallery from 6-8 PM.
May 15-19: Unsold artwork will be mailed back to artists. Hand-delivered artwork must be picked up.