Get the Skills to Become a Nurse Aide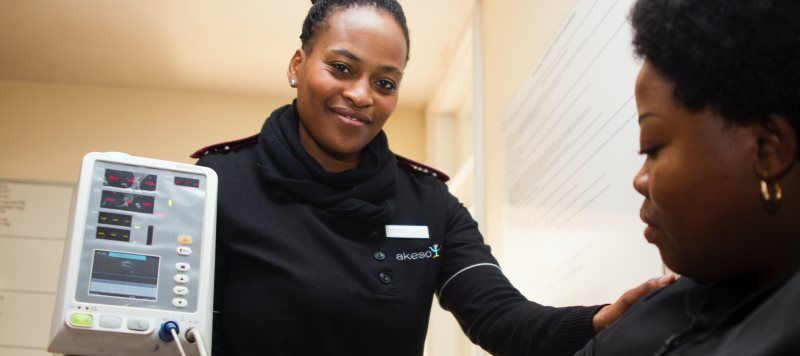 3-Week* Nurse Aide Program in Brockway, PA
Individuals considering becoming a Nurse Aide can be assured of a career that provides personal and professional fulfillment with the possibilities of advancement. Nurse Aides are on the front line of providing basic care to the patients or residents in a variety of health care settings and facilities, ranging from assisting with personal daily needs such as bathing and exercising to monitoring vital signs and dietary restrictions. Job requirements tend to be non-invasive procedures and revolve around daily routines that patients or residents may not be able to complete on their own.
Working under the direct supervision of licensed nurses, Nurse Aides provide personal, professional assistance, ensuring patients are treated with dignity and respect while receiving necessary medical care. The Nurse Aide Certificate Program includes one course. It is a combination of lectures, laboratory, and clinical practice. The course length totals 129 hours. After receiving their Nurse Aide training the student will need to pass a state-specific exam to be fully certified. Nurse aides can be found in nearly every type of health-care setting, such as hospitals, nursing homes, home health, and private duty. In this way, the nurse aid can find a setting that is matched to their individual career goals.
The best way to see if Brockway Center for Arts and Technology is the right fit for you is to contact an admissions representative. Get more information on the Nurse Aide program so that you can make an informed decision about your future. Get more info today.
This fun, online quiz takes 3-minutes to complete and you'll get a personalized report. Identify your strengths and social style plus the training and positions you're best suited for. Get Your Career Training Readiness score now.
To view the application, click here. Use the contact form below for more information! We'd be happy to answer any questions you may have about our program.
Is a Rewarding Career as a Nurse Aide Right for You? Get More Info…
If you're interested in learning more about a career as a Nurse Aide and exploring whether Brockway Center for Arts and Technology is right for you, fill out the form on this page to receive more information.
For immediate questions, call 814-265-1111
*Program length when completed in normal time.